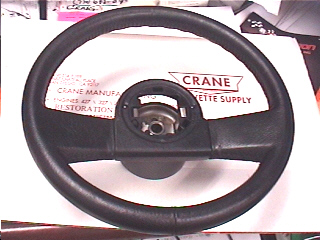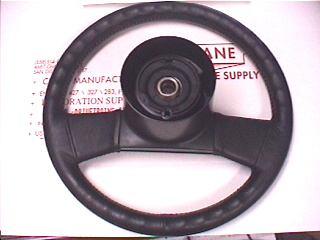 : Above 1984-89 Corvette steering Wheel -Leather wrapped as original -
complete with hub (as shown) $ 189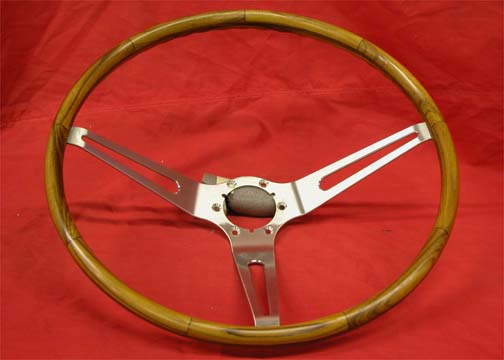 new exact replica teakwood for 1965-66 and 1967-68 $575 sale
call me : for your corvette needs !!
POMONA COLLECTOR CAR SHOW ! at the "fairplex" 2001 dates: july 15th. we will be "attending every show"
call early for us to deliver orders there!! ---GREAT SHOW AGAIN--!
WE HAVE SPACES: road 14 --- SPACES 12,14,16,18.

call me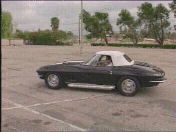 click this photo for some real Crane 427 Tripower action !!
Page 2
N.O.S. parts
1--- 1967 "BLACK -GLASS" FIBERGLASS REAR VALENCE EXHAUST PANEL FOR SIDE EXHAUST CAR. $550 have one remaining.
N.O.S. - 7 FIN VALVE COVERS IN BLACK/YELLOW BOXES FOR 1960-66 NO SEAM ORIGINALS-------$500 PAIR.
MINT COND. BLACK 68 DOOR PANELS $600 pair
N.O.S.--1968 EARLY 427 VALVE COVERS &1967 L-89 TYPE call 858-864-2883
1970-71 N.O.S. TAIL LIGHT ASSEMBLIES OR SEPARATE LENS/ LAMPS.
THIS IS A LISTING OF SOME
SUPER RARE PARTS AND NEW OLD STOCK.

1963-67 REAR QTR. PANELS N.O.S G.M. ORIGINALS ---
$275 RH,, AND $250 LH EACH.
= FOUND 3-MORE PAIRS of new original 1965-67 SIDE EXHAUST COVERs N.O.S IN GM BOXES !! 800-597-4132.
the new sale PRICE IS $1,150 PAIR.--- BUT THESE ARE SUPER SHOW QUALITY ANODIZED LIKE ORIGINAL 1965-67 VINTAGE.
==NOTE: -SHOW PRICE IS $1,400 PAIR. n.o.s. in the GM Boxes. or $1,150 for The new Reruns-- --THE VERY BEST QUALITY.. for sale SOLD IN PAIRS ONLY 4 PAIRS LEFT -PICTURED BELOW
===ALSO=== COMPLETE SYSTEMS & 1969 (FIT 68-75)--SEE SECOND 1963-67 ORIGINAL BLACK GLASS press-molded as original--"" TOP SURROUND PANELS "" $2,2 00 EACH HAVE = 1.